In sobering irony, Syrian children have started holding up photos of Pokémon, in the hopes that the world will find them, and save them.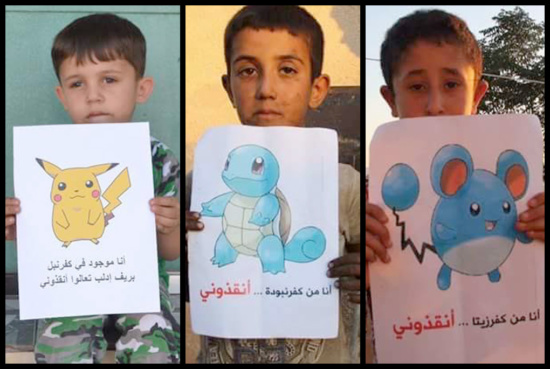 These children, living under siege in north-western Syria, are using the popularity of the new "Pokémon Go" game to highlight their plight.
The game encourages users to "hunt" for Pokémon monsters and "Catch them all". The app has become so popular that it is now competing with Twitter in terms of daily active users, and has seen people falling off cliffs, or getting stuck in trees, searching for Pokémon.
The captions under the children's signs read, in Arabic, "I live in Kafr Nabl, in the Aleppo countryside. Come catch me".
It is estimated that there are currently at least 250,000 children living under siege inside Syria.
Further reading: