"Motivational Posters" are the kind commonly found in schools and corporate offices, designed to inspire people to achieve more or think differently. Over the years, they have been repeatedly parodied, and "Demotivational Posters" have become an Internet meme, juxtaposing banal optimism with comical pessimism. Here are some of my favourites demotivational posters.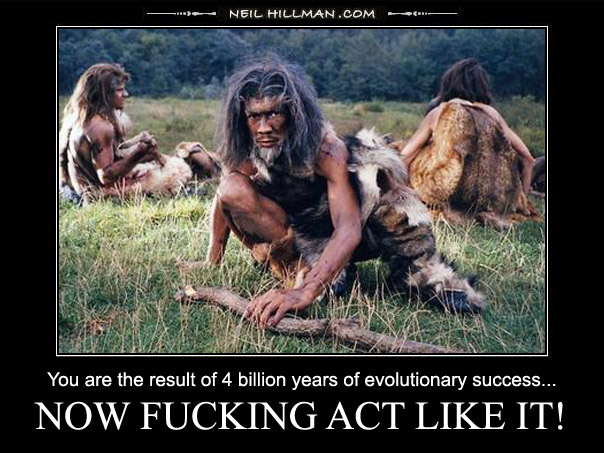 You are the result of 4 billion years of evolutionary success… Now fucking act like it!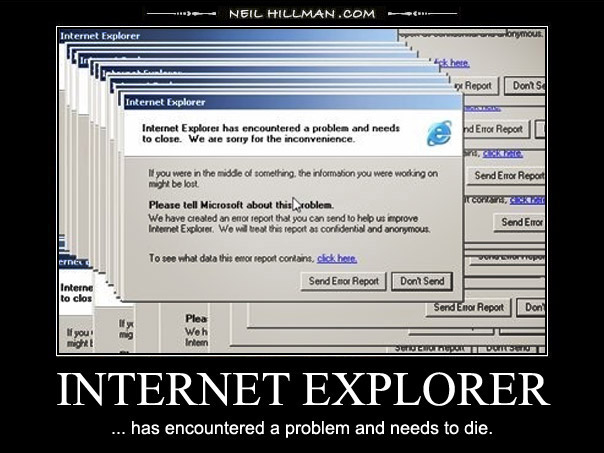 Internet Explorer … has encountered a problem and needs to die.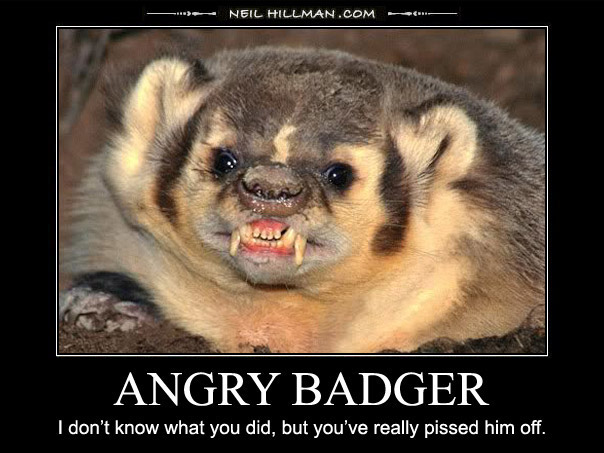 Angry Badger – I don't know what you did, but you've really pissed him off.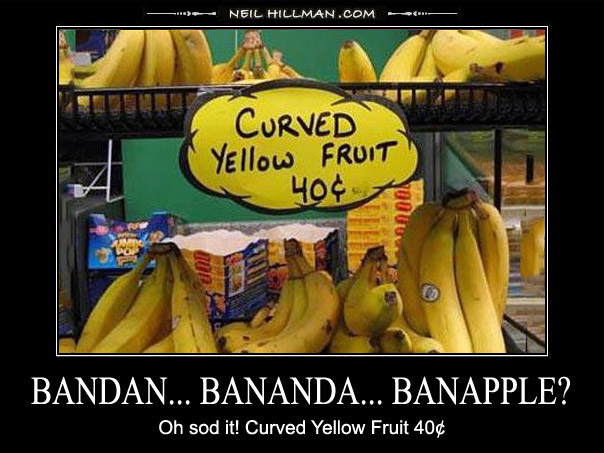 Bandan… Bananda… Banapple? – Oh sod it! Curved Yellow Fruit 40¢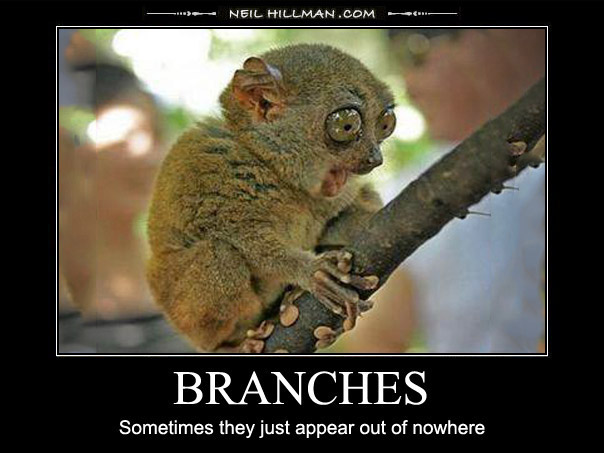 Branches – Sometimes they just appear out of nowhere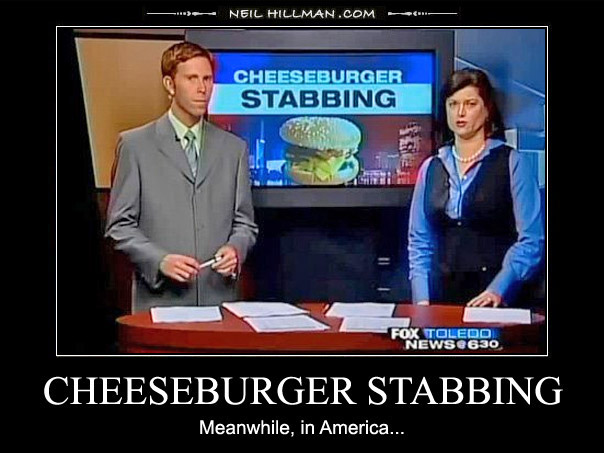 Cheeseburger Stabbing – Meanwhile, in America…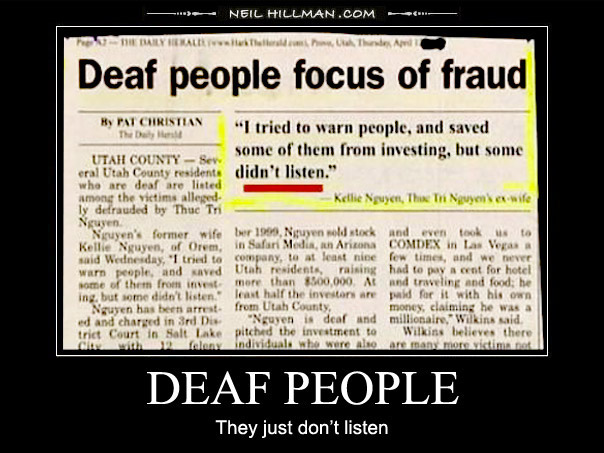 Deaf People – They just don't listen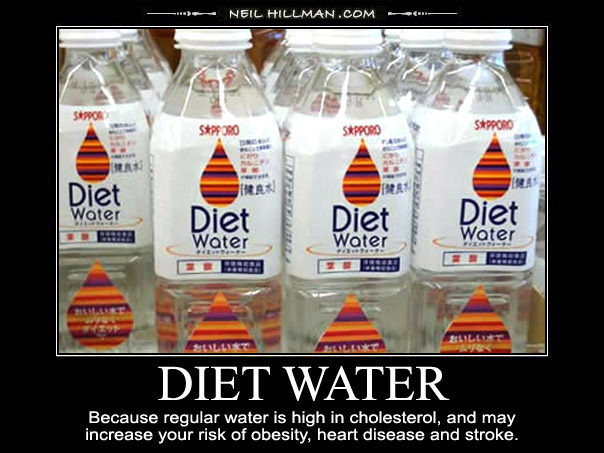 Diet Water – Because regular water is high in cholesterol, and may increase your risk of obesity, heart disease and stroke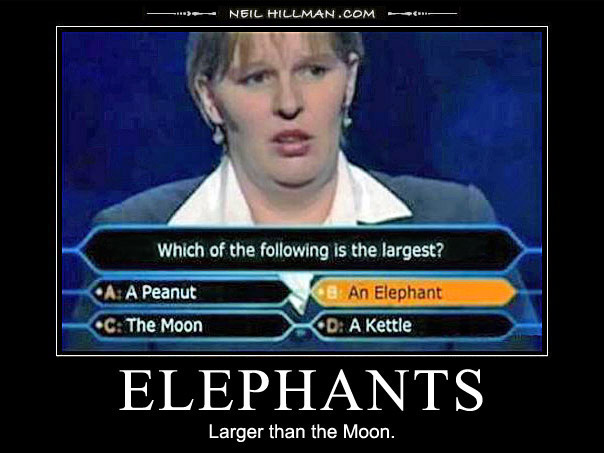 Elephants – Larger than the moon.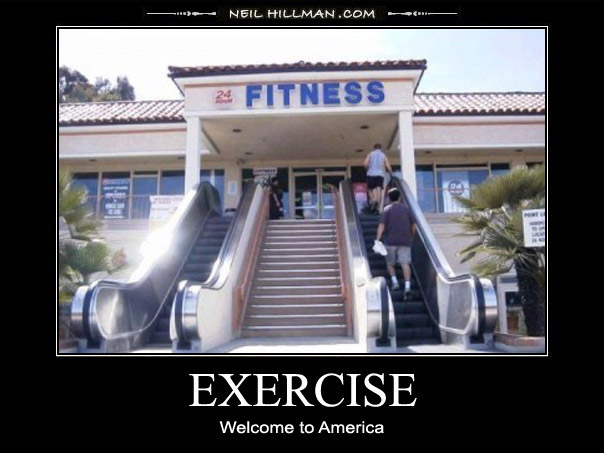 Exercise – Welcome to America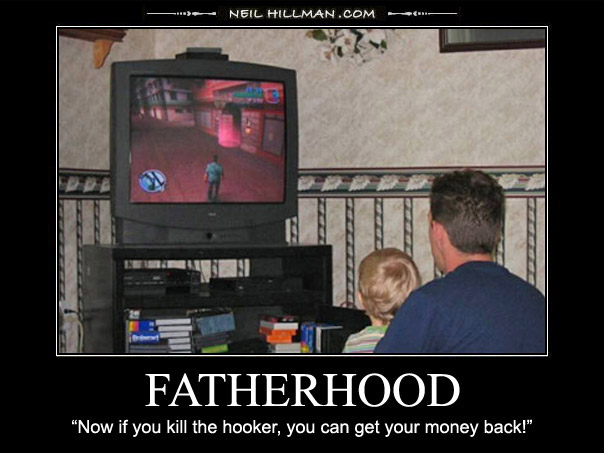 Fatherhood – "Now if you kill the hooker, you can get your money back!"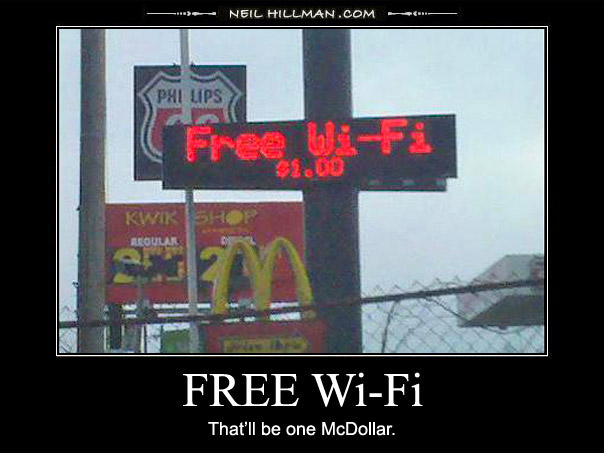 Free Wi-Fi – That'll be one McDollar.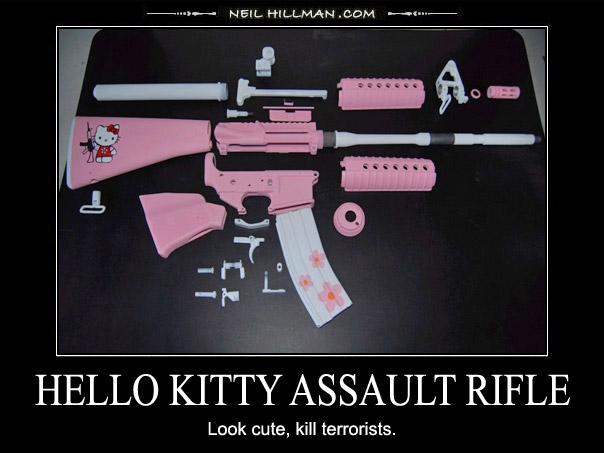 Hello Kitty Assault Rifle – Look cute, kill terrorists.